I'm running terribly behind, but here are a couple of sets of before (on momma) and after photos (this week) from our current crop.  I posted some of these calves as babies still on the cow.  I'll get pictures of more of our calves in the next couple of weeks.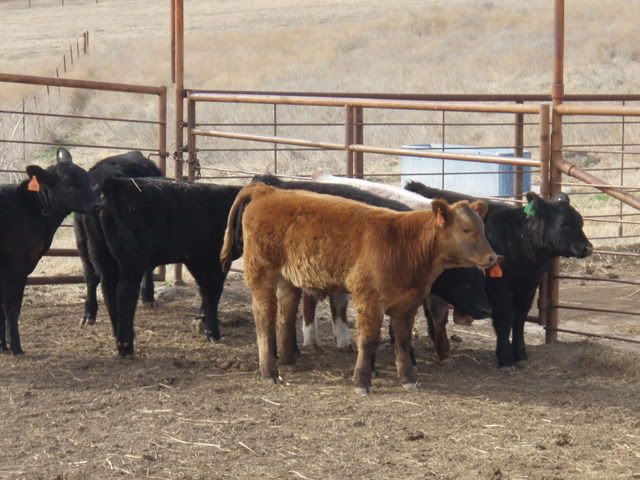 This is a little red Kadabra calf my son will show as a Limi steer.  My only criticism of him is he has a little leather on his neck but nothing a sweat collar won't take care of.  He also had great hair for a red one, but has already started slipping it.  He is extremely gentle.
This is an Almost Famous calf out of a Smithbilt grandaughter.  The calf is extremely well made and correct (this picture is as straight as you'll ever catch him standing).  Could be a tag thicker compared to some Heat Waves he'll have to run against, but I think he'll be pretty good in the end.  Best hair on a black calf we've ever had and very heavy boned.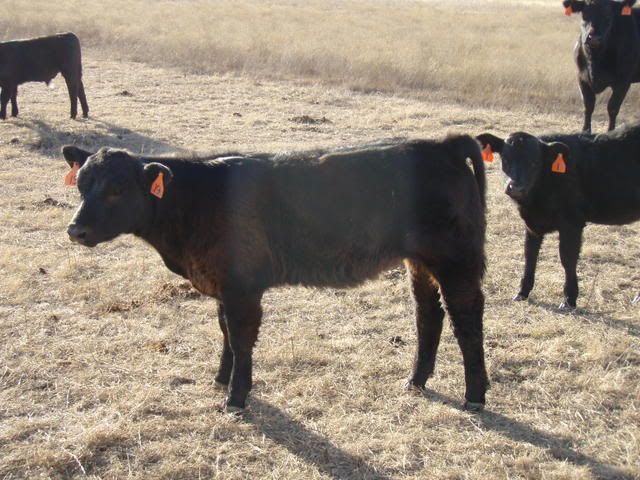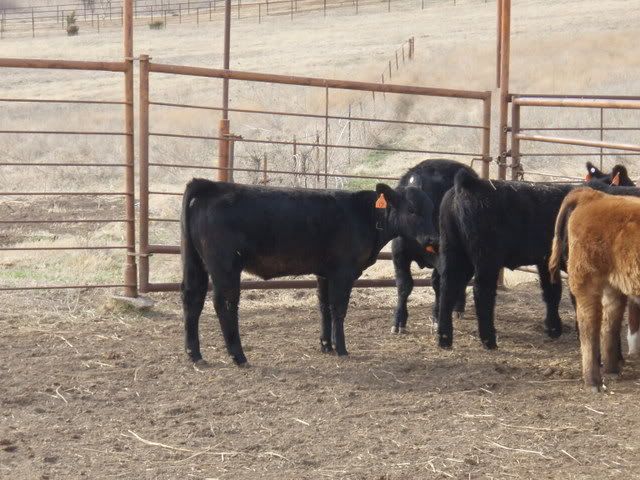 I can't make my mind up on this heifer.  She is a Golden Child calf.  Her main problem being looked at in this group of steers is she doesn't have a lot of hair.  But she is the same age and by 30 lbs the heaviest calf in this group.  Out in the pasture, she jumped out at you quicker than any calf we had.  She is extremely long-necked, walks great, but the lack of hair makes her look a little shallow.  Still haven't made up my mind if that's the way she is or if its just from lack of hair. 
The shorthorn you see in the back is pretty nice as are the other black calves (a Bold Statement and a Golden Child).  The little calf with the green tag is an October calf out of one of our bulls that has only been weaned two weeks.  He is gonna be a good one in our Angus classes down here.