We have two pens of heifer pairs going to Fort Worth Thursday as part of the Commercial Heifer Show and Sale.  Heifers are there at the same time as the steer show.  Sale is on Sunday.  There will be around 65 pens (10-12 hd ea).  For anyone looking for very good replacement females (everything from club calf mommas to purebred Angus to "eared" cattle) this is a very good sale with reasonable price cattle.  Bred heifers usually run from $1200 on up and pairs usually bring from $1800 on up.  Its very well run for both buyers and sellers, legitimate pricing (no "running"), and sale management will work with you to get them to their new homes.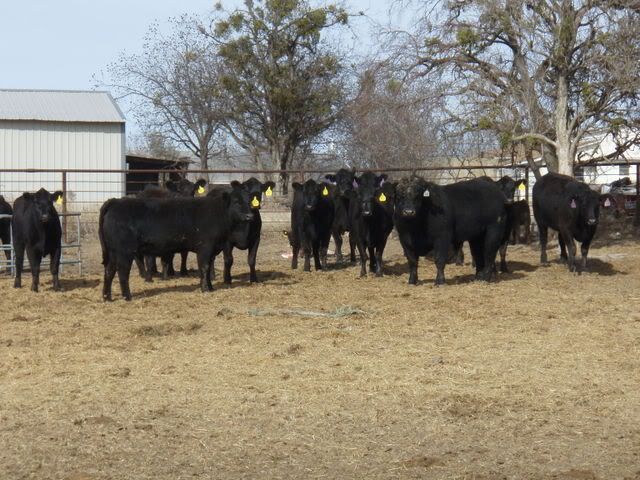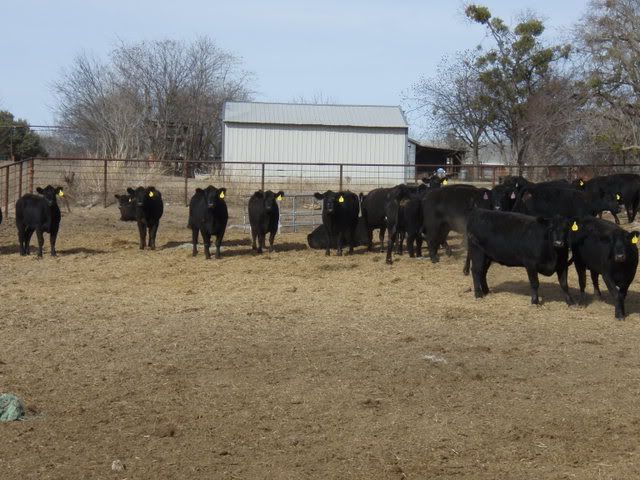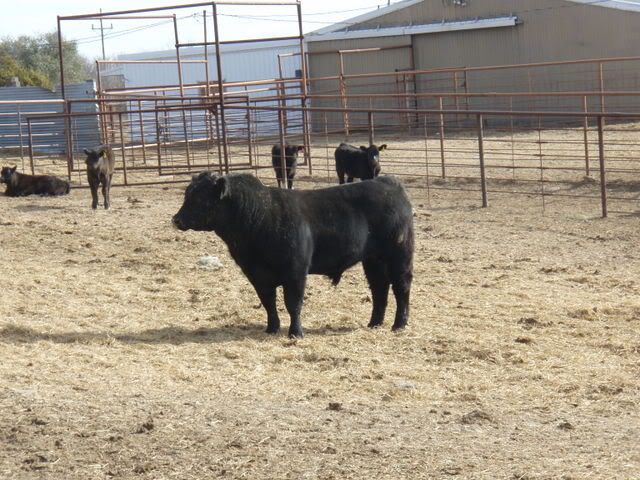 The bull in the photo is a 3 yr old Lifeline son out of an Angus cow we use for cleanup on them. 
I got "called" to go start on something else just as I started to take pictures so didn't get many.  Calves you see are our of an Angus bull (a RAB Bluemoon son) or a purebred Maine out of an older bull called Focus. 
Based on palpation results, 7 out of 10 heifers in one of our pens appears to be confirmed bred to Heat Wave for their second calf.