Well I see it's been a slow morning on the board, and just last night I found some pictures my sister took last spring when she was home, so what the heck.
This is one black calf off one of my old show heifers.  Please ignore the fact that my Dad spelled Maine wrong on the tag  :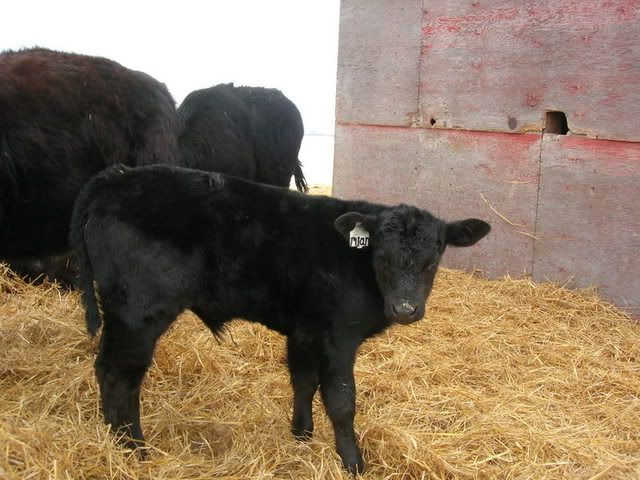 One of the steer I liked all summer.  He was sold to some girls in our club.  Last year they showed the one off the same dam and won their class (just lightweight, but still all right).
A blue roan just cuz they're cute 
Last I talked to Dad none of our blue roans had calved yet this year.  Sigh...making me wait to see if I get more.
And just for Red, a texas longhorn with horns.  Wanna buy them?