I'm still in a bad mood this morning from a show this weekend.  For those of you that want to argue that use of certain tranquilizers is a hideous offense, I offer an example of why it is done.
We haven't gotten to show much this year due to construction of a new house, but my 8 year old son and I (plus the rest of the family) did get to spend lots of time at the barn on his calves (2 steers and 1 heifer on feed).  We raise lots of calves ourself, but intentionally kept the number of calves on feed for him small to allow plenty of time on each.  All were completely halter broken early in the year and worked with throughout.  He can/could handle them just fine at the barn. 
His heifer was a very good Kadabra heifer we raised.  We had taken her to three previous shows and she did very well - breed or reserve breed champion at each.  He problem is she doesn't really like being a show heifer and she doesn't really like my son.  She "bonded" with my wife and is very aloof toward anyone else.  She has never gotten away from any of us in her whole life, she just has a "gripey" attitude.
Our last show was back in October where she delivered a well placed foot stomp on my son's foot in the Champion drive.  She was tired and didn't want to be there.  He made it through the selection process, but limped out in tears with a big bruise.  I guess she decided that was fun.
We went to another show this weekend.  I sent him in for showmanship at the start of the show.  This was his first time in the ring with her without "help".  She was just fine for about 10 minutes then decided she'd had enough.  She started slinging the head and when that didn't work, she went for the foot stomp move.  She got him again.  But he stayed with her till she decided to escalate.  I had looked off for a second, but the judge racing toward him caught my attention.  She head butted him and knocked him into the corner of the ring and then proceeded to hit him in the chest multiple times with her head trying to get him to turn her loose.  The judge and I were on her about two seconds later and luckily he wasn't hurt.  I led her from the ring with my son walking beside me.  He sobbed "Dad - I didn't let go."   I threw my arm around him and told him he did just fine. 
About six hours later she had new brands on both sides and her hairy hiney kicked to the pasture with the rest of our heifers.  She kind of looks funny all woolly and clipped up compared to the rest of them.  And perfectly content to be a pasture animal again.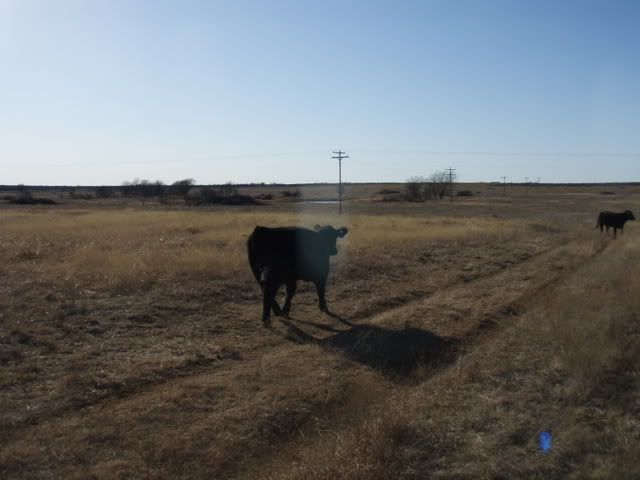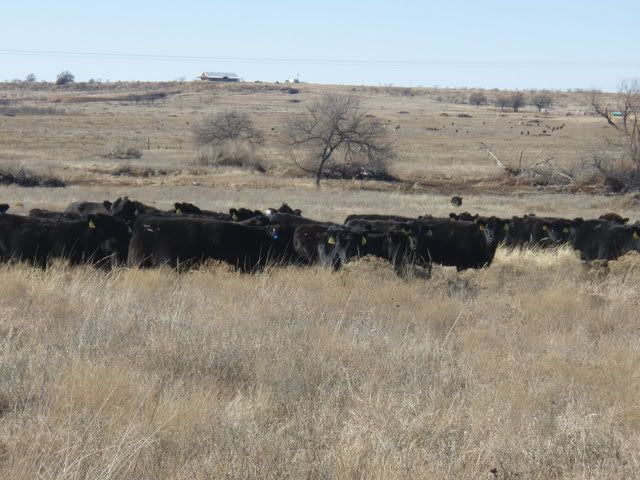 But that is the difference that a little "help" can make and why people do it.  It is actually a disadvantage in the ring because it relaxes them to much, but it can certainly help a kid out with animal with an inherent mild attitude issue.
Our show year is ending with a fizzle.  His steer for the majors bloated and died back in November and now the heifer has been ejected from the barn.  Oh well, time for next year.